And, into February. This month has some of my favorite spreads to date. You'll know which ones by the color. Finally, color. And blue, out of nowhere. I've never really liked blue before but it keeps popping up.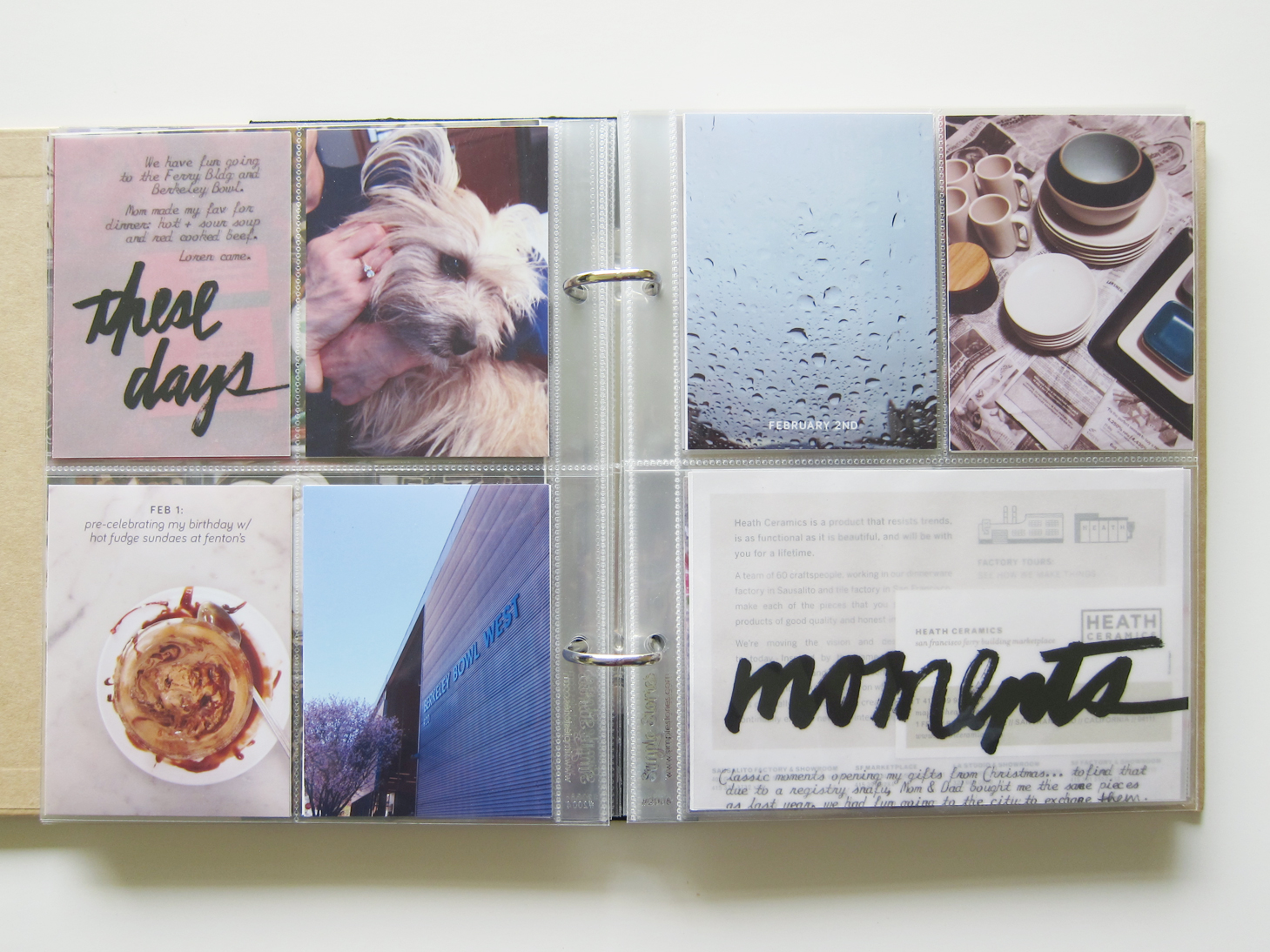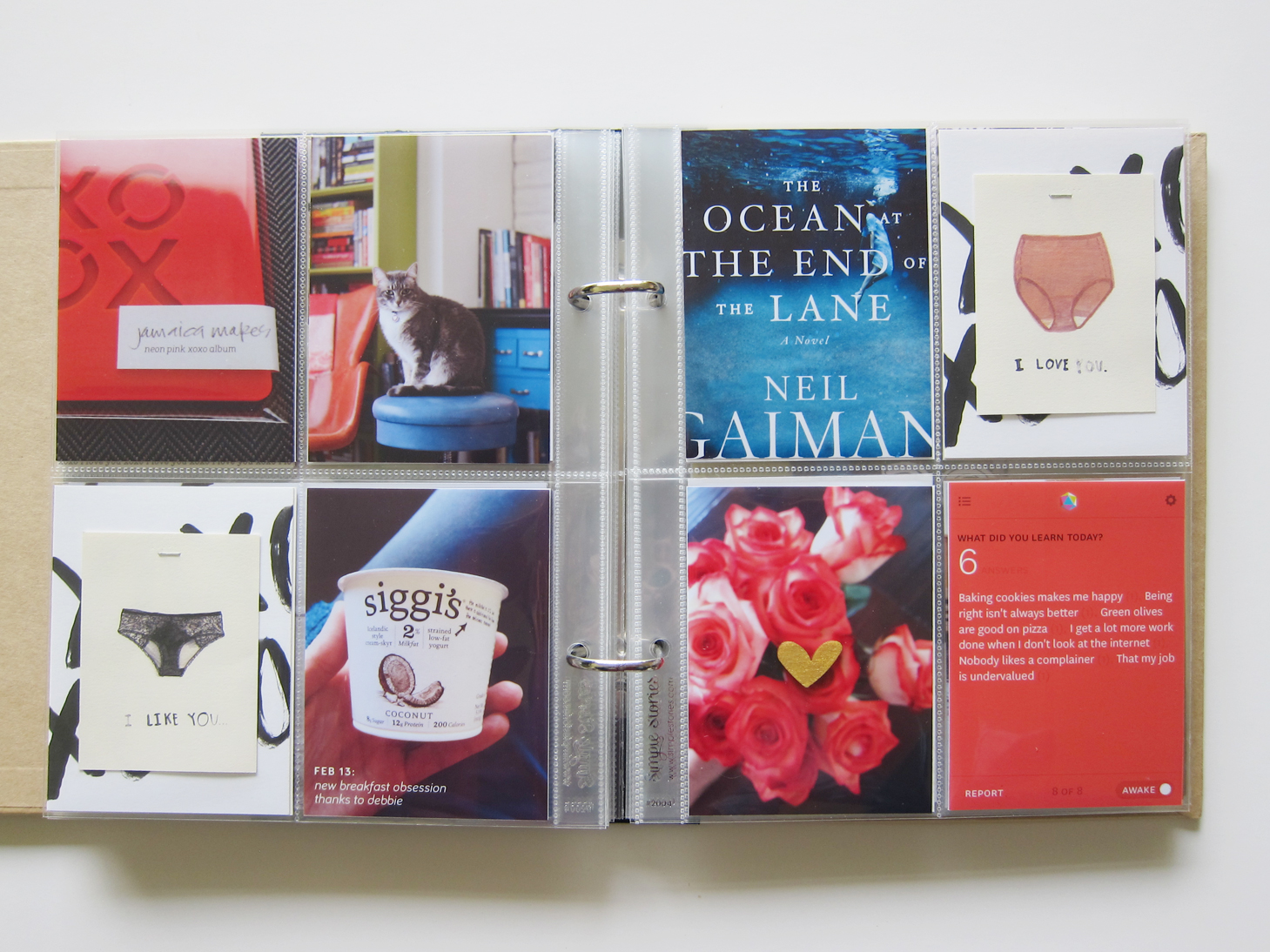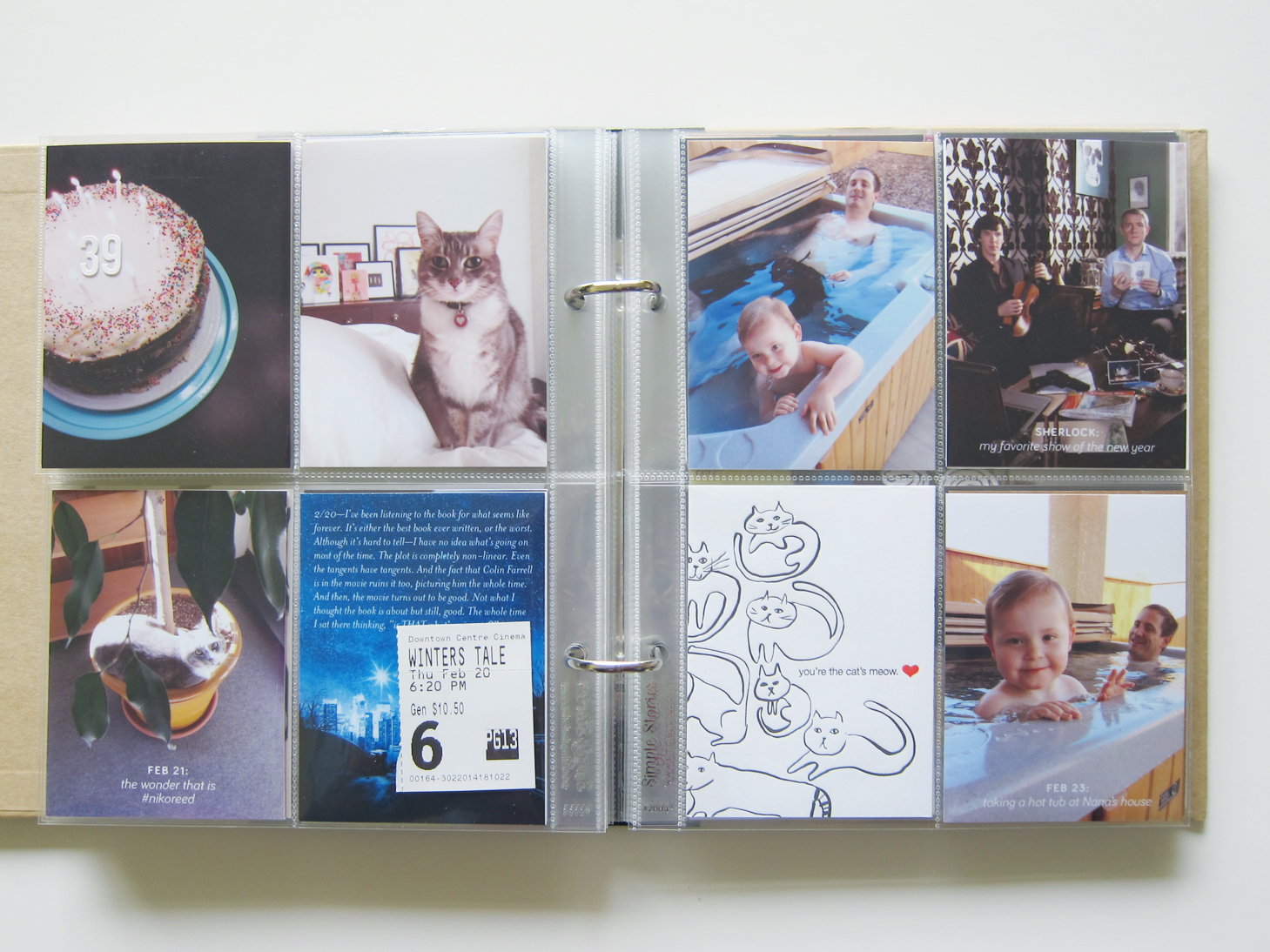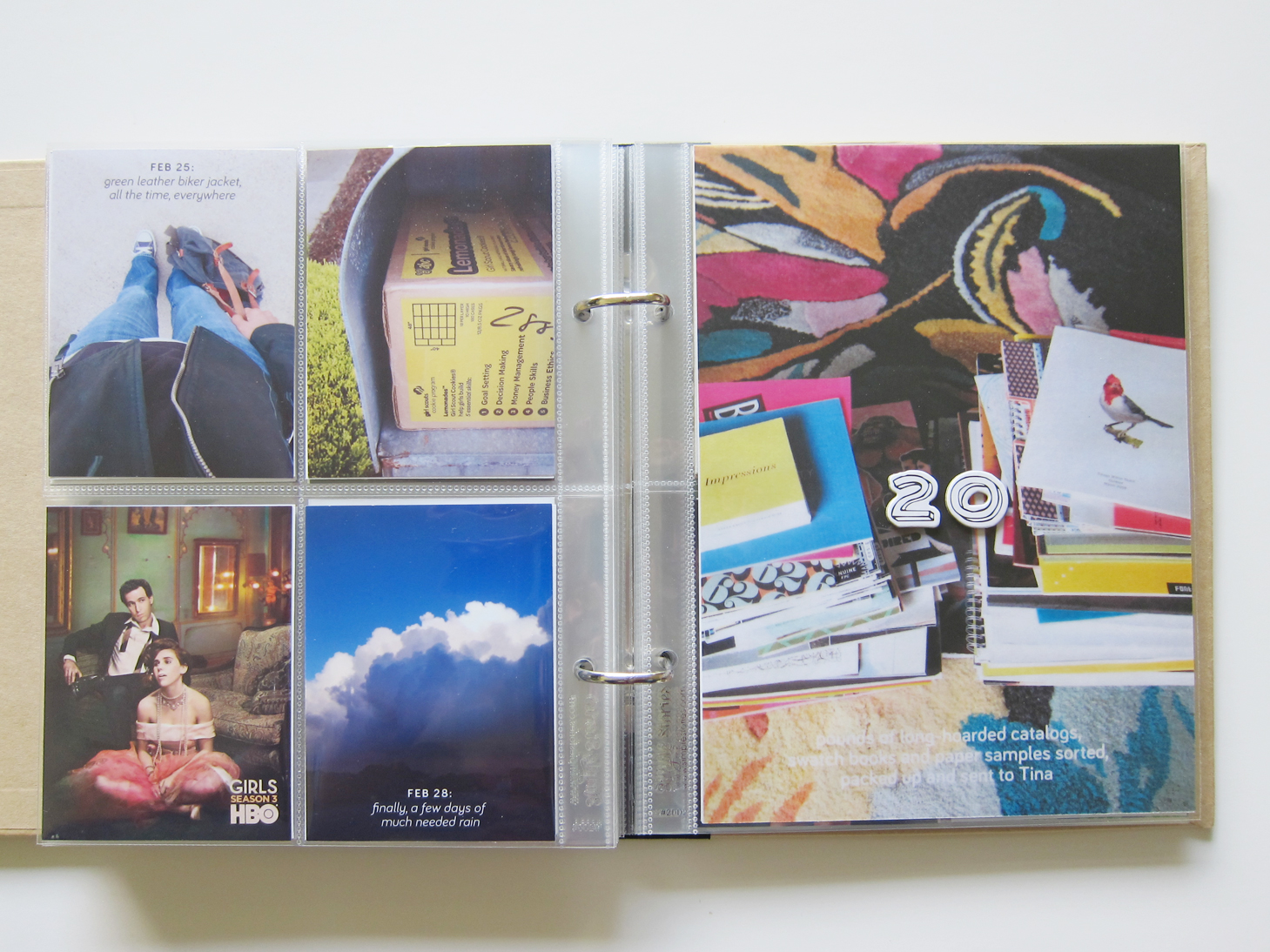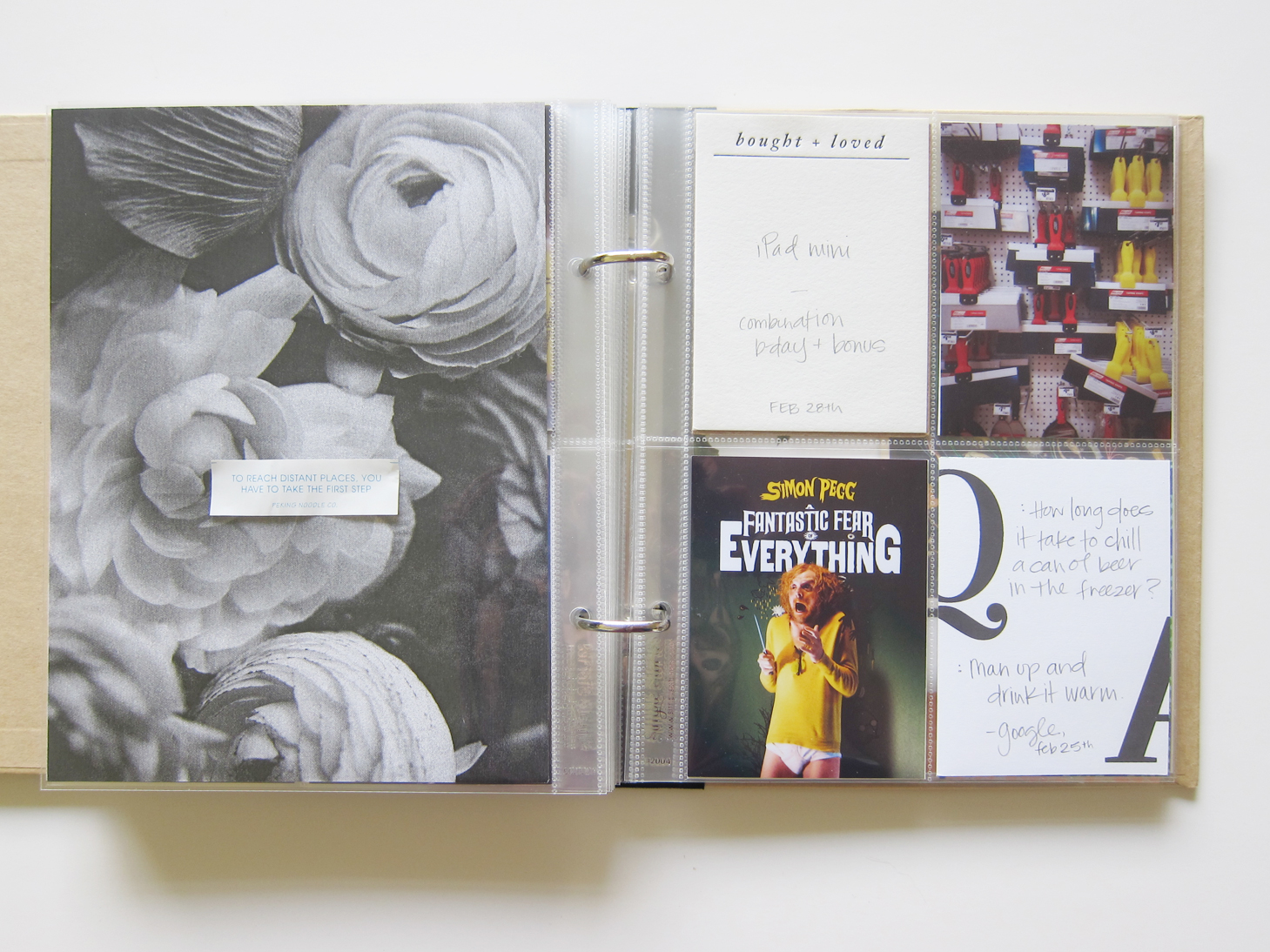 The details:
This month features a few of my paislee press projects. Here's what I used: press cards no. 32, pictures & words no. 9, eternal sunshine papers, eternal sunshine journal cards
The card from Colpa press is an all time fav. I've been holding onto it since Tina and I were in Portland last May. Couldn't wait to pull it out for Valentine's Day.
39th birthday journaling thankfully hidden by the photo of the cake Steph made me. Nobody needs to come across that accidentally.
Winter's Tale. What to say about that? I've been listening to the audio book for ages and most of the time I have no idea what's going on. It is the most non-linear book I've ever read. Imagine my surprise when I went to see the movie and it was nothing like the book.
My cousin Katie is hilarious—I wish all selfies were this funny. From now on, selfies should be limited to ironic or humorous situations only. (The Quoted card is another one I designed for Kelly Purkey's January kit. It's letterpressed goodness makes me giddy.)
Aquarius page of the astrology calendar from Prismatic Print Shop (sold out)
Beautiful floral black and white print from Tina, a smaller version of this poster, was tucked into my last order and I am obsessed with it.
Simon Pegg gets me everytime. Fantastic Fear was not his best but the set design was incredible. The wallpaper in his apartment alone deserves it's own post.